Convenient one-stop shop approach for keeping individuals and companies stay during the COVID-19 pandemic.
ABundant Seeds Health 

Solutions

Through ABundant Seeds Health Solutions, I am dedicated towards the fight against COVID.  My commitment is to consistently provide you with the most up-to-date resources to help you to remain safe.
When it comes to your health and safety, I take a very deep and holistic approach.
CONSULTING/EDUCATION
I assess your needs using a 30+ point inspection and I make recommendations based off of information gathered.  I, also, help to fill gaps in knowledge so that you remain safe and informed.  Need help with constructing policies or protocols?  I got you covered!!  Options for on-site, virtual trainings and speaking engagements are available.
SCREENING
I provide you with processes that help you to effectively screen which helps to minimize the spread of COVID-19.  
TESTING
TEXAS RESIDENTS ONLY. I provide rapid testing that is quick and efficient with accurate results within 10-15 mins.  FREE to anyone with commercial insurance, under insured or uninsured.  Please call 972-996-4555 to schedule. 
TRACING
I assist with being able to properly trace to minimize the spread of COVID-19 throughout communities and workplaces.
CLEANING
I ensure that you have proper cleaning procedures in place and are using the appropriate products that are effective at killing COVID-19.
Strategically individualized!
RESEARCH & ANALYSIS
A systematic approach into investigating and analyzing current evidence-based information and practices tailored to your specific needs.   
ROADMAP PLANNING
An easy-to-follow strategic plan that is outlined and updated as needed.
EXECUTE & MONITOR
A systematic approach to effectively carry out planned course of action, while consistently evaluating progresses and effectiveness.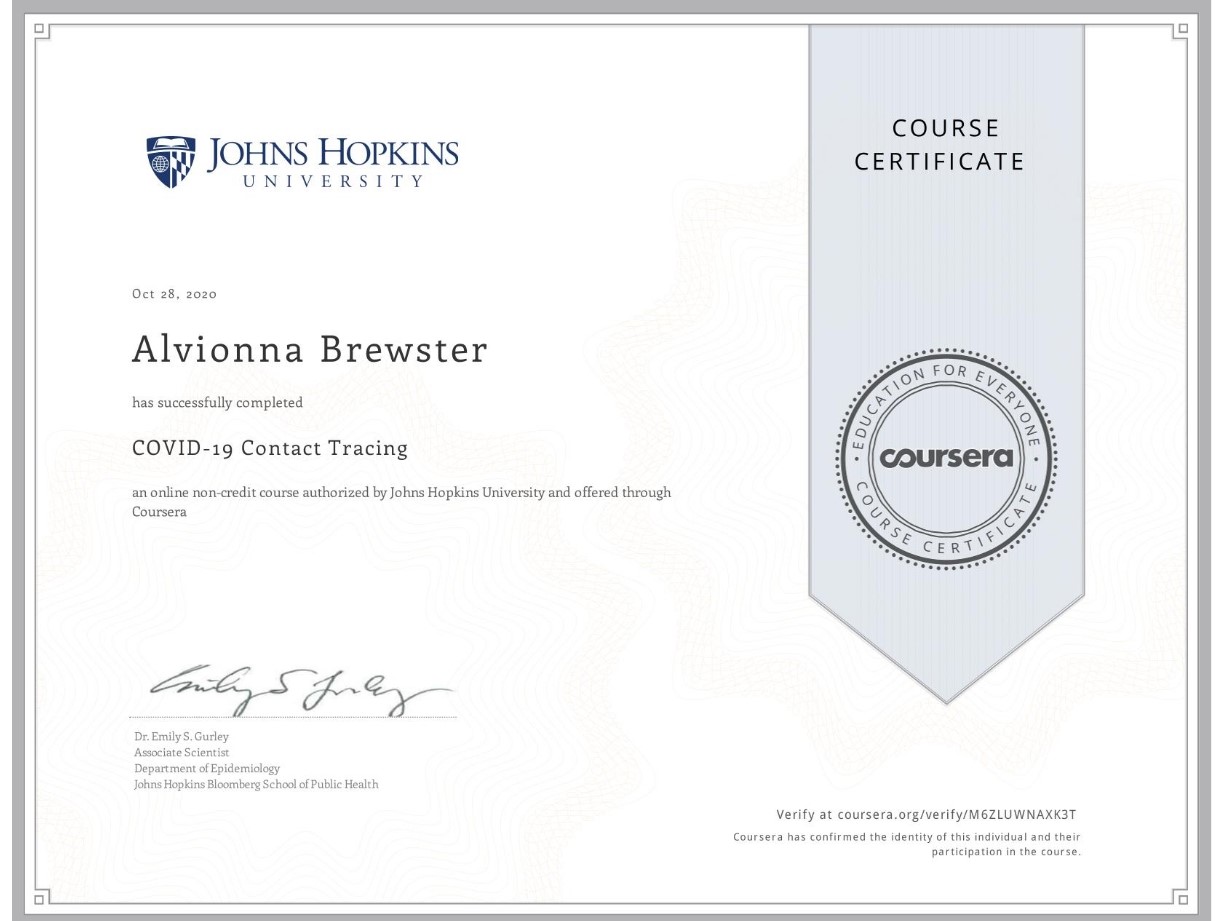 If you are interesting in the ways that I can serve you, please complete send me a message and let's hop on a call to discuss your needs.